Notes Exchange Limited To Rs. 2,000 Starting Tomorrow: 10 Big Developments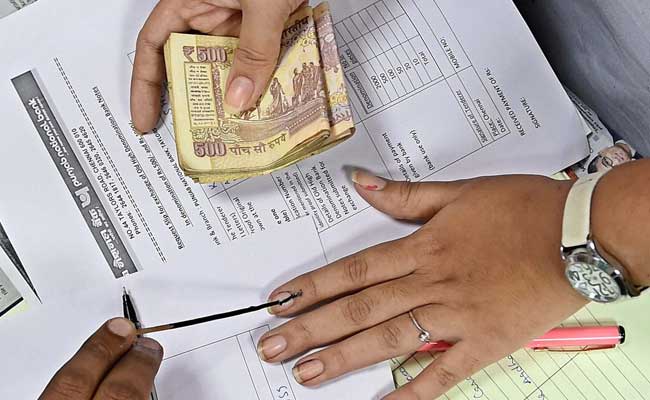 NEW DELHI:Â  The government today announced new measures to help farmers and families planning weddings withdraw more money from banks amid a massive cash crunch after the sudden ban on high value currency last week.
Here are 10 big points
The limit for swapping notes at banks has been reduced from

Rs.

4,500 to

Rs.

2,000 for each person from Friday. Economic Affairs Secretary Shaktikanta Das said this would give more people a chance to exchange banned

Rs.

500 and

Rs.

1,000 notes.
The withdrawal limit was raised from

Rs.

4,000 just four days ago, a measure that was welcomed by many as it would mean less trips to the bank.
Families can withdraw

Rs.

2.5 lakh in one go for weddings but only from one account, based on self-declaration. In the wedding season, the notes ban has led to a severe crisis for families who had withdrawn cash in bulk just before the demonetisation.
Farmers can withdraw up to

Rs.

25,000 a week against loans sanctioned to them to buy seeds and fertilizers and credited to their accounts.
Traders in vegetable wholesale markets can withdraw

Rs.

50,000 a week to pay for expenses like wages.

Rs.

25,000 a week can be drawn from payment that farmers receive for agricultural produce in form of cheques.
The time limit for the payment of insurance premium on crop loan has been extended by 15 days.
Government employees will have the option to draw salary advance in cash.
The government's sudden decision to pull out the high value currency notes from circulation to check black or untaxed money has driven people to wait for hours at banks and ATMs for cash.
Since November 8, the government has announced more measures to reduce the pressure on people, amid opposition allegations that it was a poorly planned move.
Share: